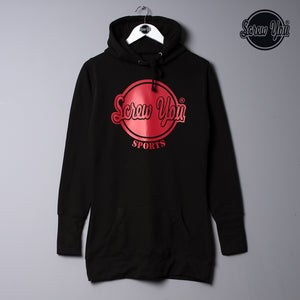 Screw You Clothing New York Style Urban Designer Couture Fashion, Street Wear and Fitness, Sports, Athletics Apparel. Premium Long Hoodie Superbly Hand Printed.
Screw You Brand is Number One.
Screw You Fashion is the Most Powerful Lifestyle Brand.
Screw You Lifestyle is for Dangerous Minds in Pursuit of Deadly Dangerous Determined Adventures Pushing it to the Limits.
Screw You Aparel is more than a Brand, the wearer is BORN TO LEAD, expresses individuality, Power and Authority leading a lifestyle that everyone Desires.
Model Wearing - Size Small
Fabric:
80% cotton 20% polyester Weight: 280 gsm
Size & Fit:
XS - Size 8
S - Size 10
M - Size 12
L - Size 14
XL - Size 16
LOOK AFTER ME:
For best results: Machine wash at 30c or hand wash. do not tumble dry or iron directly to Printed areas.